Growth Hacking for Marketing Automation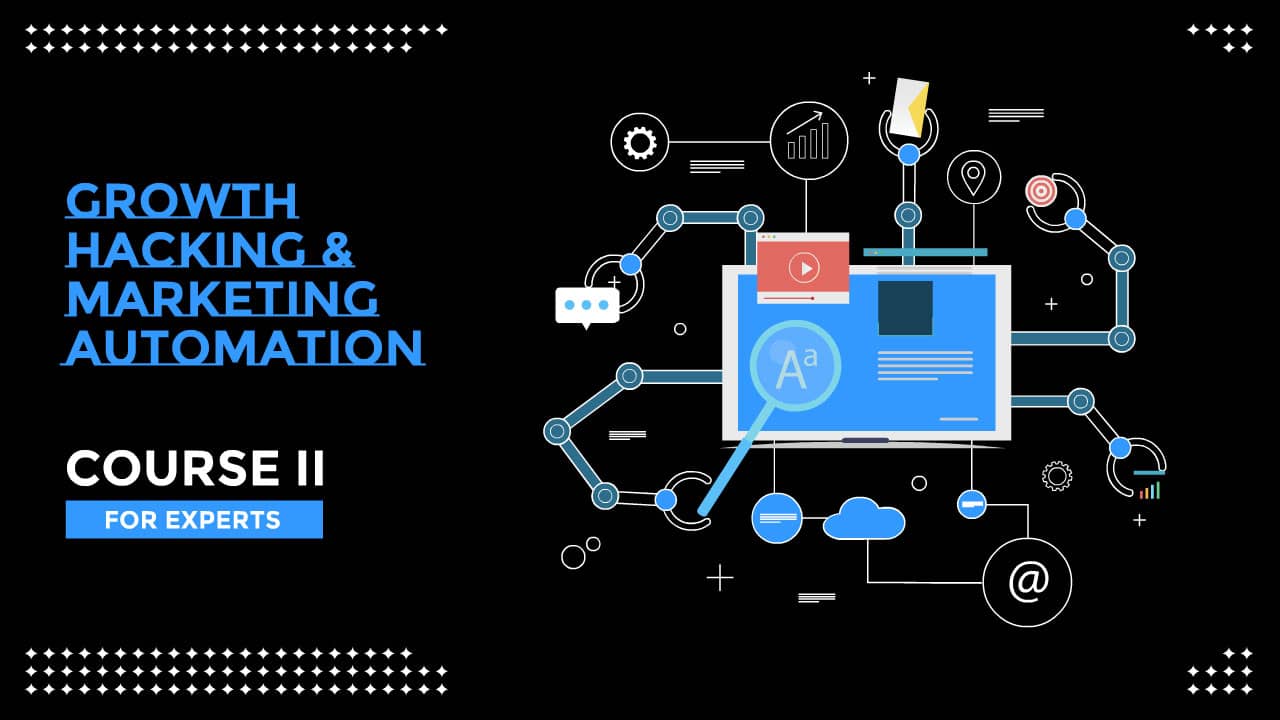 About Course
The technology-driven world demands ease in operation & getting results from all the departments of an organization. Especially, if that is something called, Marketing & Sales; It needs to be faster than expected & the reason is obvious they are the bridge between the company & the clients.
While Marketing team concentrated in real marketing stuff, they still need technologies that help them achieve results faster. It is called growth hacking which we fill the gap.
This course will help you fill the gap to Marketing Automation at its highest peak & get results with fewer efforts. This is mandatory for the highest marketing official of the team to guide the team like Marketing Manager, Head-Marketing, Vice President – Marketing, CMO, or any official who is seeing themself in these positions in the next 5 years.
Are you seeing yourself in the Highest Marketing Position in the next 5-10 years? This course is for you.
Show More
What Will You Learn?
Create Brand Identity & Free tools

Learn all Basic Google Tools

An alternative to Google

Social Media Platforms & The Best Practices - SMM

Learn SEO & Digital Marketing

Lead Generation by AI (E-Book worth $49) & free (b/v)logs

50+ Free Marketing Tools

Leads through/not Campaigns

Free Webmails for Employees

Domain Hosting & Server Configurations (Free & Paid)

Word Press Designing & Payment Gateway Integration

TAKEAWAY: Learn all the elements involved to head a marketing team in the Digital advanced world with these growth hacks for Marketing Automation.
Course Content
BONUS 1: Free Daily Digital Marketing & SEO Tools
Bonus 1: Free Daily Digital Marketing & SEO Tools – Tool 1
BONUS 2: Free Daily Digital Marketing & SEO Tools
BONUS 3: Free Daily Digital Marketing & SEO Tools
Chapter 1: Create Brand Identity & Free tools
Chapter 2: Learn all Basic Google Tools
Chapter 3: An alternative to Google
Chapter 4: Social Media Marketing (SMM) & The Best Practices
Chapter 5: Learn SEO & Digital Marketing
Chapter 6: Lead Generation by AI (E-Book worth $9) & free (b/v)logs
Chapter 7: 50+ Free Marketing Tools
Chapter 8: Leads through & not Campaigns
Chapter 9: Web mails for Employees @ ZERO Cost
Chapter 10: Domain Hosting & Server Configurations (Free & Paid)
Chapter 11: Word Press Designing & Payment Gateway Integration
Student Ratings & Reviews